Patient Trust and Confidence in the Chicago IVF Laboratory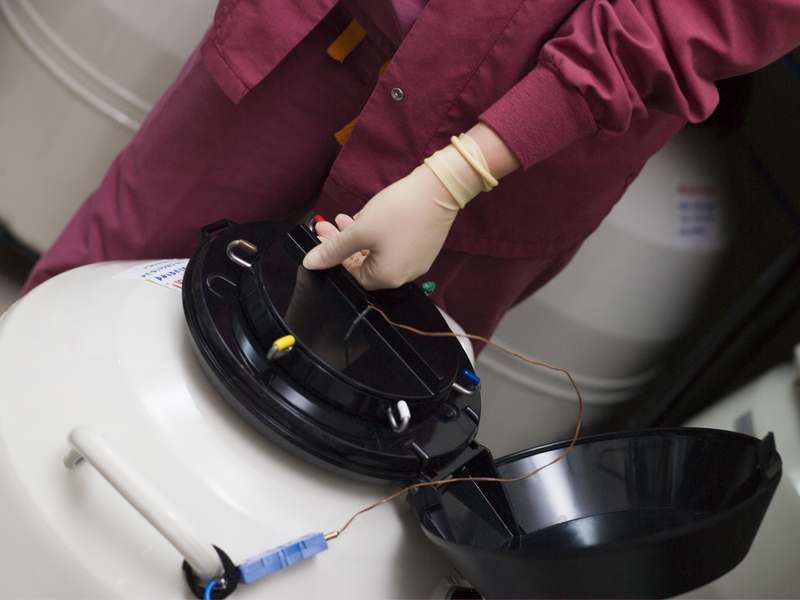 At Chicago IVF, we understand the time, effort and research that goes into finding the right fertility clinic to help build your family. We take this trust seriously, and maintaining patient confidence in our physicians, staff and laboratory is a top priority.
Recent headlines in the fertility community have voiced serious concerns over how patient's egg, sperm and embryo samples are stored, with issues of clinic storage failure taking center stage. We want to address these patient concerns directly and explain why the Chicago IVF laboratory was designed to prevent such errors from occurring.
Egg, sperm and embryo monitoring at Chicago IVF
Our laboratory technicians hand measure storage tanks five times a week

We do not rely solely on electrical sensors or alarms that can fail, instead an experienced/trained staff member is assigned to review the tanks in-person and maintain a log regularly

Due to this hands-on method, should a potential issue occur, it would be noticed immediately and addressed appropriately
We have this approach in place to best ensure that our patient's storage materials are kept safe until they are needed for fertility treatment. This "eyes on" method decreases the possibility of a storage tank issue going unnoticed, allowing for quick and efficient solutions in the unlikely event of a problem.
The fertility clinic you trust with your future family should be fully aware of the need for proactive monitoring. At Chicago IVF, we treat our patient's egg, sperm and embryo storage as if they were our own. Our passion for safety and security stems from the fact that many of our staff have utilized fertility treatments to build their own families.
We encourage those with questions about the Chicago IVF laboratory to contact our team. We're happy to discuss your questions or concerns directly.
Related information:
• Patient education at Chicago IVF
• In vitro fertilization
• Special programs at Chicago IVF
• Chicago IVF family