LGBTQ+ Family Building at Chicago IVF
We pride ourselves in our diverse team of fertility specialists and the compassionate care we offer to individuals and couples of any gender, sexual orientation, or marital status. We're pleased to have had the opportunity to help many same-sex couples build the family of their dreams in a comfortable, open-minded, and accepting environment.
We understand the unique challenges, both physical and psychological, that you may face on your journey to building a family, and we have the resources to help you realize your dream as easily and comfortably as possible, with the least amount of stress.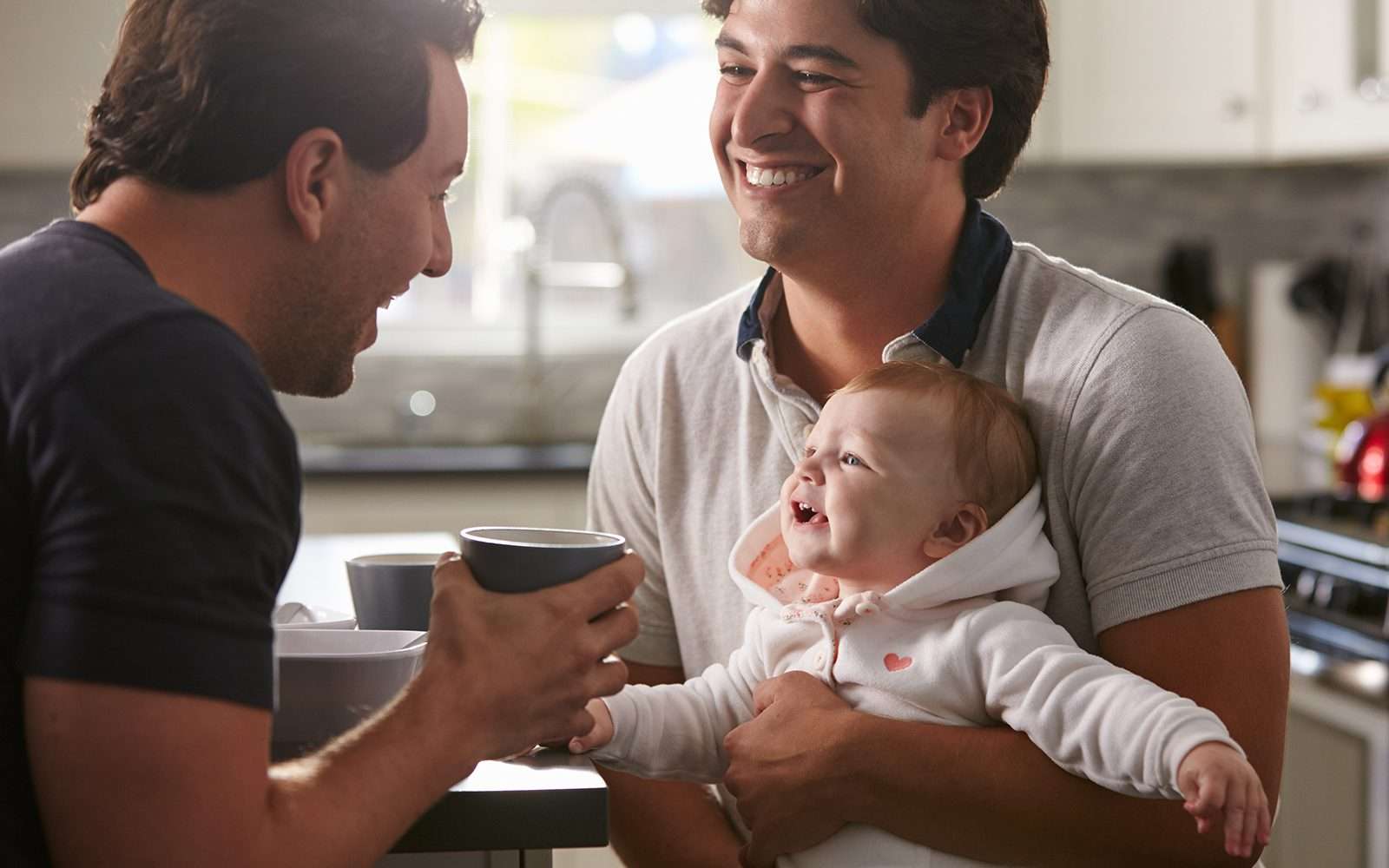 Every couple deserves the opportunity to build a family of their own. At Chicago IVF, you'll be more than patients—you'll be part of our family, and we'll be with you every step of the way.
Same-sex Female Fertility Treatments & Services
There are a number of fertility services and treatments that same-sex female couples may be interested in. These include sperm donation, artificial or intrauterine insemination (IUI), and co-maternity in vitro fertilization (IVF), also known as reciprocal IVF.
During your consultation, we'll discuss your situation and determine which services best meet your needs. However, there are some things you may want to start thinking about right away: you and your partner will need to decide who will carry the baby, who will provide the eggs, and if a sperm donor is needed or if you have a known donor you'd like to use (often a family member or close friend). Of course, we're here to help you with those decisions too.
Same-sex Male Fertility Treatments & Services
We provide a complete range of treatments and services for same-sex male couples. These commonly include egg donation services, gestational surrogacy programs, and in vitro fertilization (IVF). With several locations in the surrogacy-friendly state of Illinois, Chicago IVF has extensive experience helping gay couples from around the world coordinate surrogacy and navigate the path to achieving the family of their dreams.
Related Treatments to LGBTQ+ Family Treatment
In addition to IUI treatment, Chicago IVF offers a full spectrum of fertility care, including: