Natalie Schultz, MD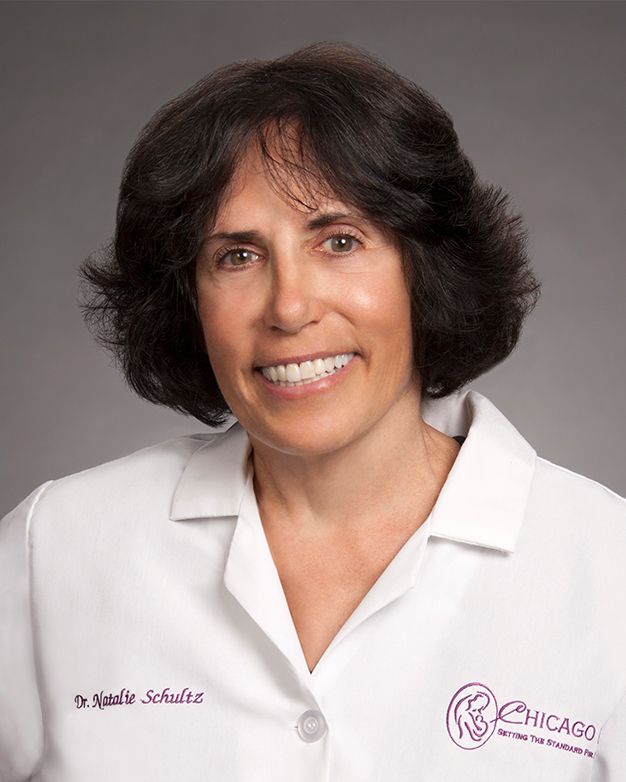 Natalie Schultz, MD, has an extensive medical and academic background including training at Harvard Medical School and practicing at one of the highest volume IVF clinics in the country. She has over 20 years of clinical experience, providing impressive pregnancy rates for her patients.
Dr. Schultz received her medical degree from Downstate Medical School in New York. She completed a residency in Obstetrics & Gynecology from Harvard School of Medicine at Beth Israel Hospital in Boston, MA, and a fellowship in Reproductive Endocrinology from the University of Texas Health Science Center at San Antonio.
"My philosophy is to help patients achieve their goals while maximizing their health potential."
Highlights
Dr. Schultz has an extensive academic and clinical background with a number of prestigious institutions including appointments at Harvard Medical School, the University of Texas and the University of Illinois Medical School. Dr. Schultz has been a pioneer in the field of reproductive endocrinology and has introduced new approaches in the field of infertility for patient care. Dr. Schultz was the medical director of a large in vitro fertilization program, has given numerous lectures as well as being a guest speaker on a variety of medical topics.
Dr. Schultz has also been a pioneer in polycystic ovarian syndrome (PCOS), and is very successful in the treatment of this complicated metabolic condition. Toward this end, Dr. Schultz founded and was the medical director of an ongoing multidisciplinary patient seminar series, embracing a multifaceted approach to patient care.
Dr. Schultz has treated patients in a 'holistic' fashion throughout her career, helping patients by evaluating and treating the underlying cause of symptoms. Dr. Schultz believes strongly in educating her patients, addressing the numerous lifestyle issues, which often play a major role as part of the cause, and thus the treatment, of a condition. Dr. Schultz emphasizes nutrition, exercise, and elimination of inflammation with natural anti-inflammatory supplements, as well as medication.