Success Rates at Chicago IVF
At Chicago IVF, we're committed to achieving the best possible outcomes for our patients, as is clearly evident in our proven track record and world-renowned reputation. We work carefully with each and every patient to craft customized treatment plans with the goal of providing the greatest chance for success.
Given our success rates and the transparency with which we provide them, Chicago IVF stands as the IVF practice of choice for more than 400 referring doctors. When it comes to our egg donor program, we're at the forefront of the industry, setting standards internationally. We've helped couples and individuals bring over 12,000 healthy babies into the world, and 98.5% of our patients would refer us to a family member or friend. Contact us today to discuss your individual family-planning needs, the best treatment plan for your situation, and the success rates you can look forward to personally. We invite you to click here to view CIVF success rates on SART.
How Success Rates Are Measured
It's important to understand that success rates are measured very differently from practice to practice. Chicago IVF is fully inclusive and completely transparent in the success rates we provide. We do not inflate our averages by, for example, only sampling young patients or those with a lower BMI. While these numbers are important, they're not the only determining factor when it comes to guaranteeing you receive the personalized care needed to ensure your own personal success. That's why we're dedicated to thoroughly understanding each individual and couple's situation, and will tailor the best treatment plan to meet your needs. If you have further questions about our success rates, we recommend you that you please contact our staff directly.
Advancements in ART & Success Rates
The below tables demonstrate estimated success rates across IVF treatment, maternal age, single embryo transfers, and clinics / cycles / babies. Please note, the below are national estimated averages from SART.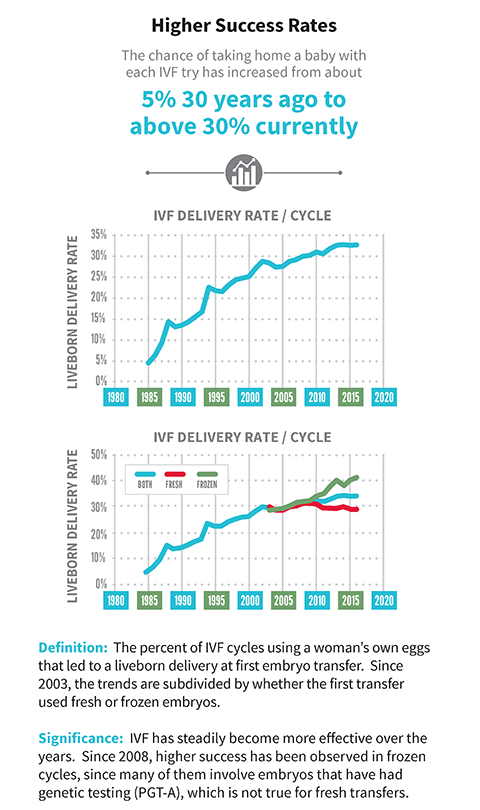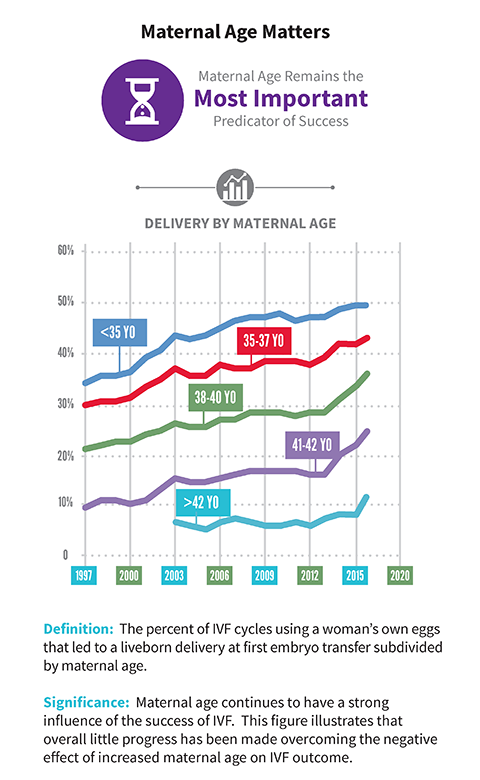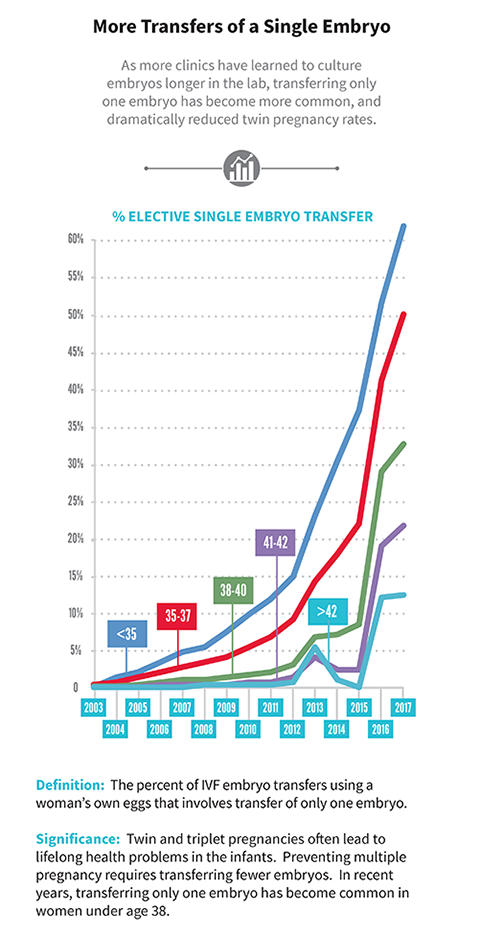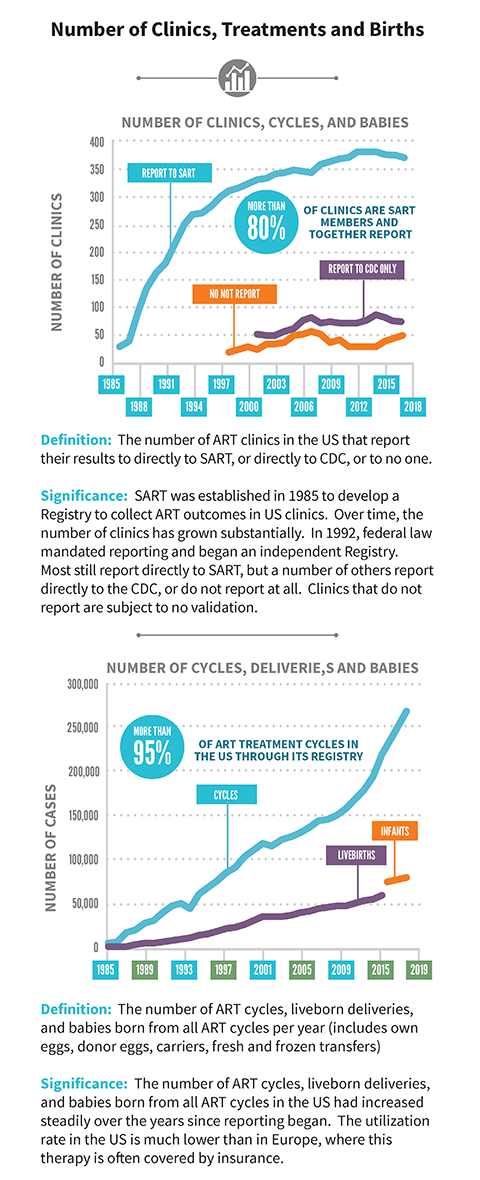 *This data was published originally by SART. Please speak with your doctor directly, or refer to online sources for actual reportable numbers. Please note: A comparison of clinic success rates may not be meaningful because patient medical characteristics, treatment approaches, and entry criteria for ART may vary from clinic to clinic.