How to Talk to Family about Infertility During the Holiday Season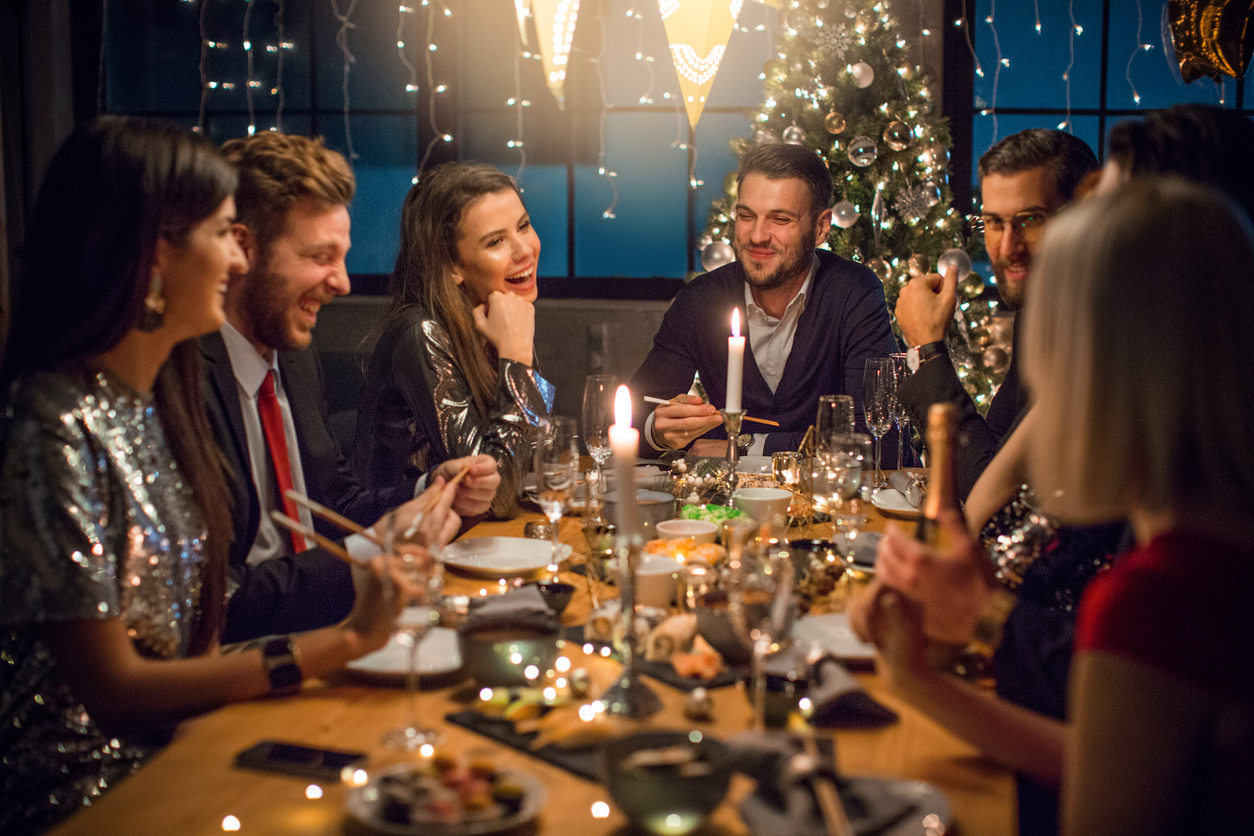 Holiday parties and get-togethers are notorious places for family members and friends to ask for updates on your life status:
Where are you working?
Are you dating anyone?
When are you getting engaged?
Any plans for starting a family?
These are just some of the basic check-in questions so many of us face, and of course they are well-meaning—people are simply interested in what you've been up to in the last year. However, for those facing a recent infertility diagnosis, the holiday season can seem like an emotional minefield. You may wonder how to avoid these types of questions or how much you should reveal if you face a question that you're comfortable enough to answer.
What can I do to make the holiday season less stressful?
The team at Chicago IVF understands these concerns completely. We've worked hard to create an environment where patients are comfortable discussing their family-building plans, hopes and dreams, but we realize this comfort may not extend to a holiday party, even with your closest family and friends.
Fortunately, there are ways, often small, to make dealing with infertility during the holidays a little easier. We've outlined a few ideas for you below:
Have a plan ready for how to address family-planning questions.

Think about how much or how little you feel comfortable sharing about your diagnosis and plans moving forward. You do not have to answer a question freely just because it was asked. Family planning is personal, even within your own family, so there is no need to feel as though you have to share details.

Consider how to end conversations that feel emotionally challenging. There are simple ways to deflect from areas you'd rather not discuss.

"Thank you for asking, but my partner and I aren't ready to share any details."
"I appreciate your checking in, but I don't have anything to share."
"I'll let you know if there's any news, thanks."

Know that you do not have to attend every event if you're not up to it.

There is a difference between completely skipping out on all festivities and selectively choosing which events you will attend. Holiday parties can pile up between work, school, family and friends, and if you think time to yourself or alone with your partner will be of benefit, you should feel free to cancel or say no.
Facing an infertility diagnosis at any point in the year is challenging, but the holiday season can be particularly stressful. We encourage patients to seek support, including from their partner, a fertility support group or their fertility practice. Family and friends are a great resource, and you should open up when you're comfortable, but please remember that other options are available as well.